COMING SOON! MEAR ONE: Metaphysical Surrealism
Join us December 6th for the unveiling of our latest exhibition featuring new works that offer a journey into humanity's earliest creations, intertwined with alchemical, astrological, and magical elements.
Learn More
Scale Up: An exhibition curated by 1UP in partnership with Polaroid
Martha Cooper & Nika Kramer capture 1UP, 2Alas, Vhils, Mark Gonzales, Boo Johnson, Futura, Maya Hayuk, Futura, Eneri, Reds, and Revok.
Learn More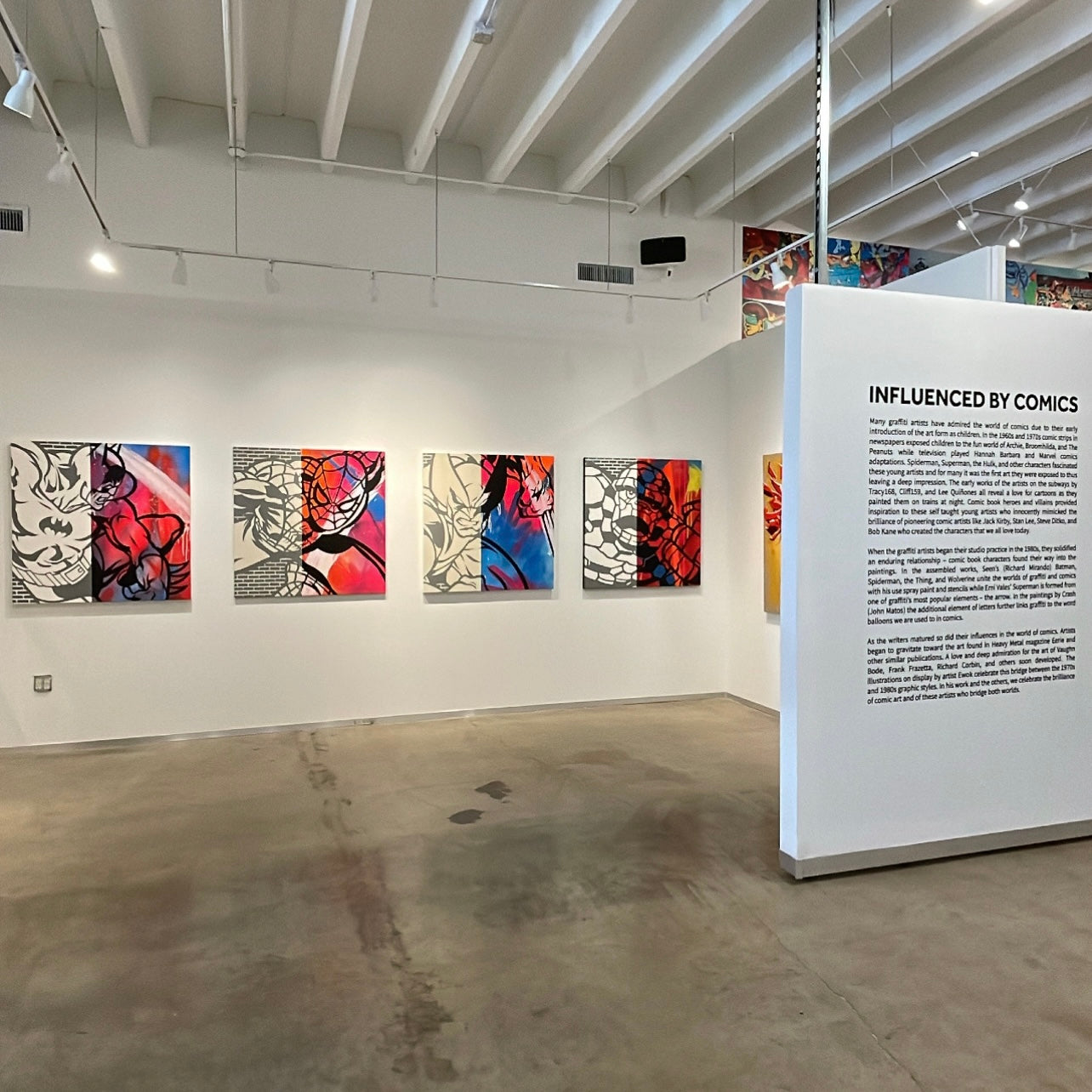 Off Site: Visit our satellite show entitled Influenced by Comics at East Miami
The installation in the modern hotel's lobby highlights the impact of comic book characters on the work of some of the greatest graffiti artists of all time.
PAST EXHIBITS
In case you missed it, learn more about all of the contemporary graffiti art exhibitions we have shown since 2019.
See All Past Exhibits